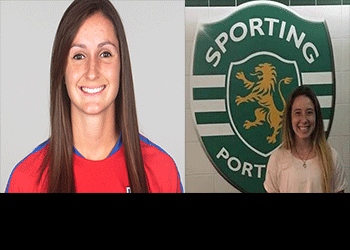 Kaleigh Riehl and Carlyn Baldwin are both deserving of a spotlight, due to their continued excellence in the soccer world!
Kaleigh Riehl has been called up to the USWNT U23 training camp in Seattle, WA (July 21-28), and Carlyn Baldwin has signed with Sporting Portugal. Sporting Portugal are the Portuguese Champs, and participate in the Champions League. Carlyn is the first foreign player to join them!
Congratulations to both these players on their amazing achievements!